If there is one type of clothing you want to buy during pregnancy, it is a comfortable maternity dress!
Dresses are a million years better than shirts, pants, tunics, and especially rompers. There are no buttons to pinch you, no restrictive belly bands on your pants to constantly pull up. No overburdened t-shirt hemlines to pull back down. Just easy breezy, dress it up dress it down dresses.
Wear them literally anywhere, and you'll always look put together, regardless of how much effort you actually put into your appearance that morning.
As for my personal style, I prefer maxi dresses during maternity. Once you hit around seven months pregnant, it gets really hard to sit comfortably for any significant length of time. Or, I should say, it gets difficult to sit in a way that won't display your underwear to the world for any length of time. I swear. By the end, all I want to do is splay, and in maxi dresses, I can do that all I want with no concern at all for modesty.
For that same reason, there will be a few knee-length dresses here, but definitely no mid-thigh dresses. They might be comfy to wear in the heat, but sitting is a pain, and heaven forbid there come a breeze with all that extra fabric!
Also, you will not find any sleeveless/spaghetti strap/strapless dresses on this list (except for just a few exceptions). I bet you're thinking, "But they're so comfy for summer!" And you'd be right. If you weren't pregnant. Heaven knows you get suuuuper hot during a summer pregnancy.
However, this post is about all around comfort. Consider me lazy, but I would much rather have to deal with a small sleeve than have to go braless or deal with a strapless bra during pregnancy. Get yourself a thick-strapped maternity and nursing bra and keep your girls happy.
Similarly, none of these weird wide-necked dresses I keep seeing. See reason above! Cute, but impractical in my opinion.
These dresses are meant to make you comfortable in body and mind. No worries about how you look. No stress about anything showing that shouldn't be. And LOTS of just plain enjoying life while you're pregnant!
So sit back and relax, and enjoy some beautifully comfortable maternity dresses!
If you happen to be in the market for something a little fancier, check out these gorgeous special occasion dresses! Some of the items might be out of stock, but I'll try to update the list regularly!
---
This post contains products that I not only do I promote, but I believe in! If you click through my links, I may receive a small commission from anything you might purchase, at no additional cost to you! I hope you enjoy these products as much as I do, and thanks for supporting my blog!
Now for my absolute favorite comfortable maternity dresses!
I have this dress in two colors, and I love it so much! It works perfectly as a maternity dress, as the skirt flares at the waist and the material is very stretchy.
Really I just wear them all the time. They work decently well for nursing, with no permanent stretching of the neckline. Plus, it does a decently good job of camouflaging my post-baby rolls. Love it all around!
This dress is on my list for my next pregnancy. It is the ultimate "just throw it on and go" dress! No worries about showing underwear with this one. Now that's my kind of dress!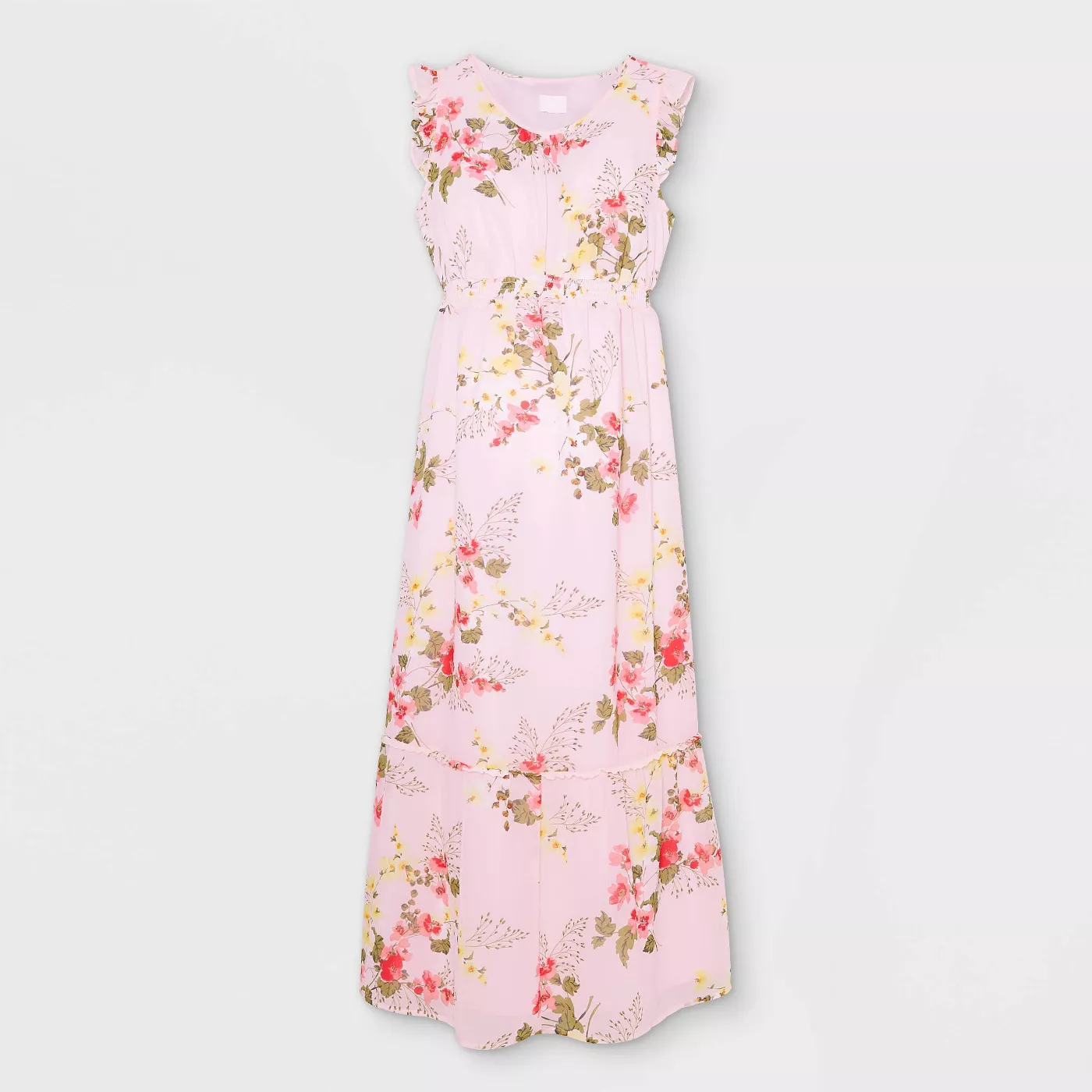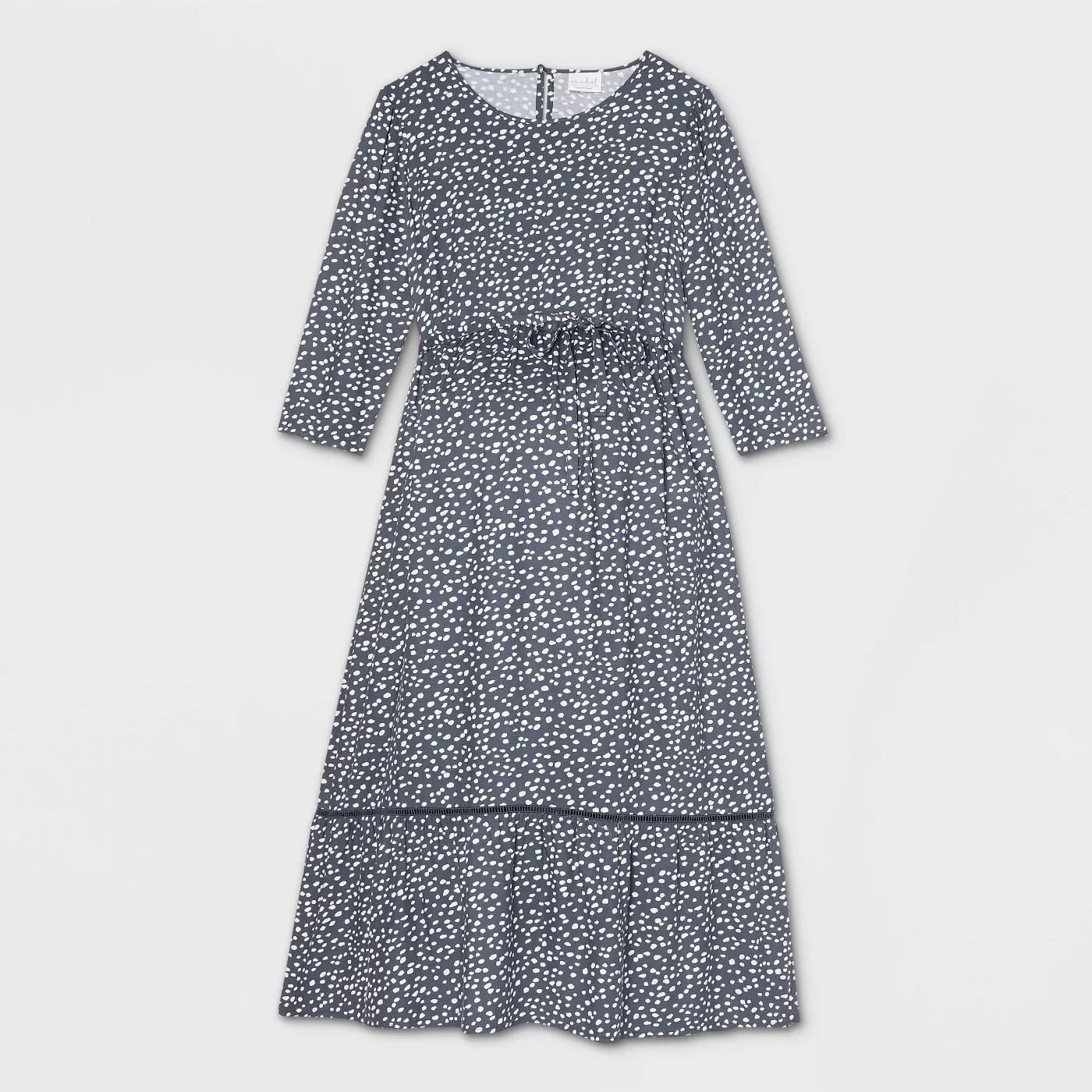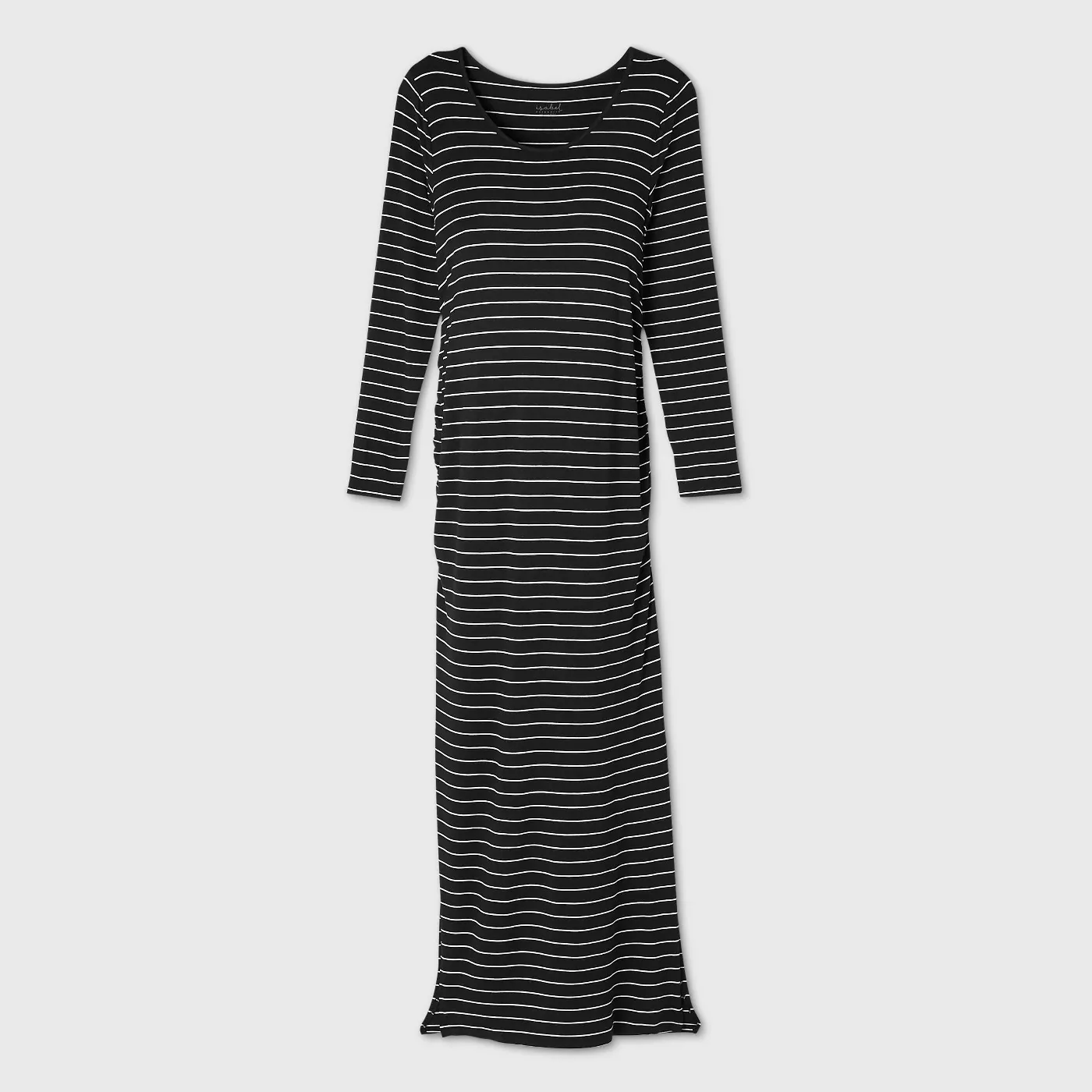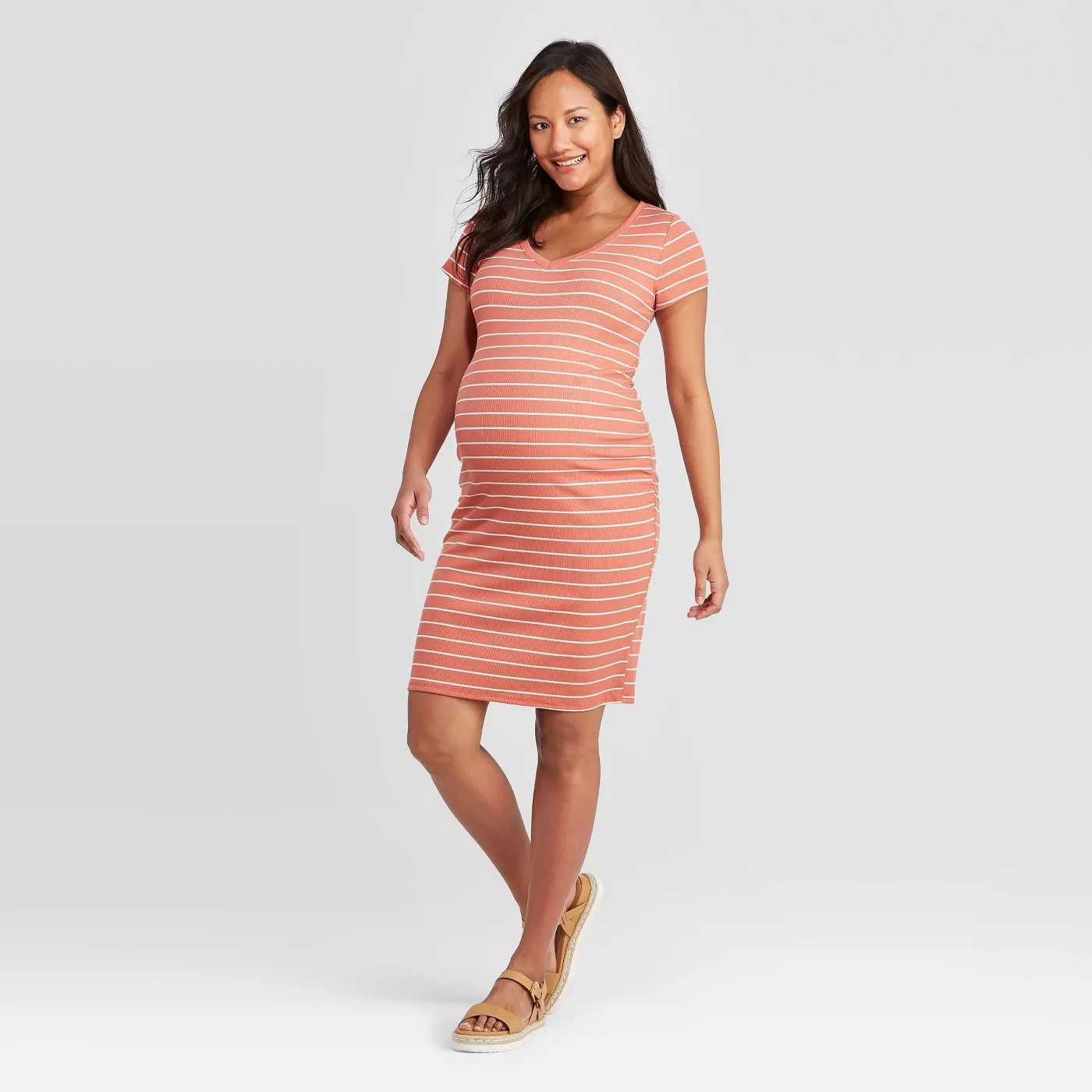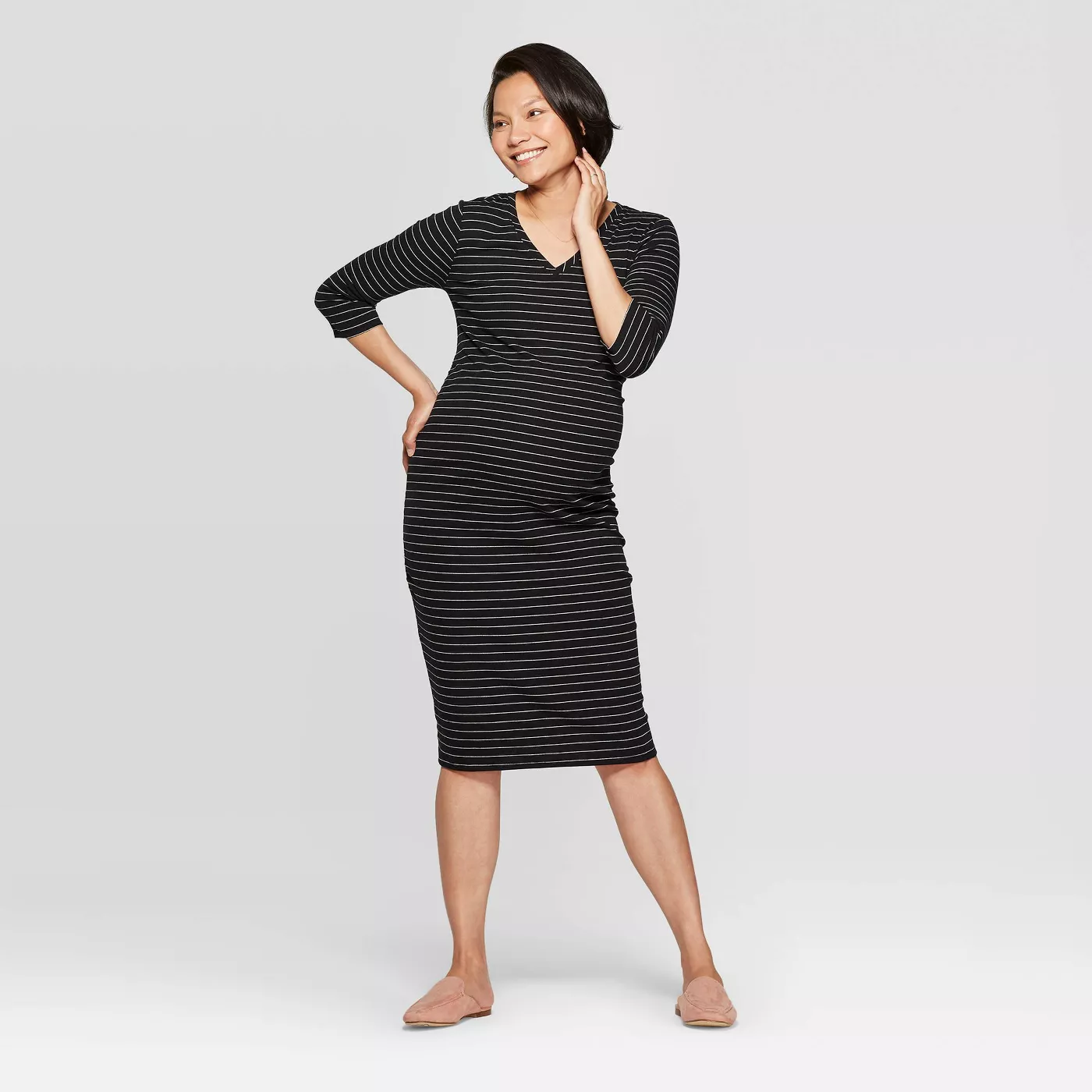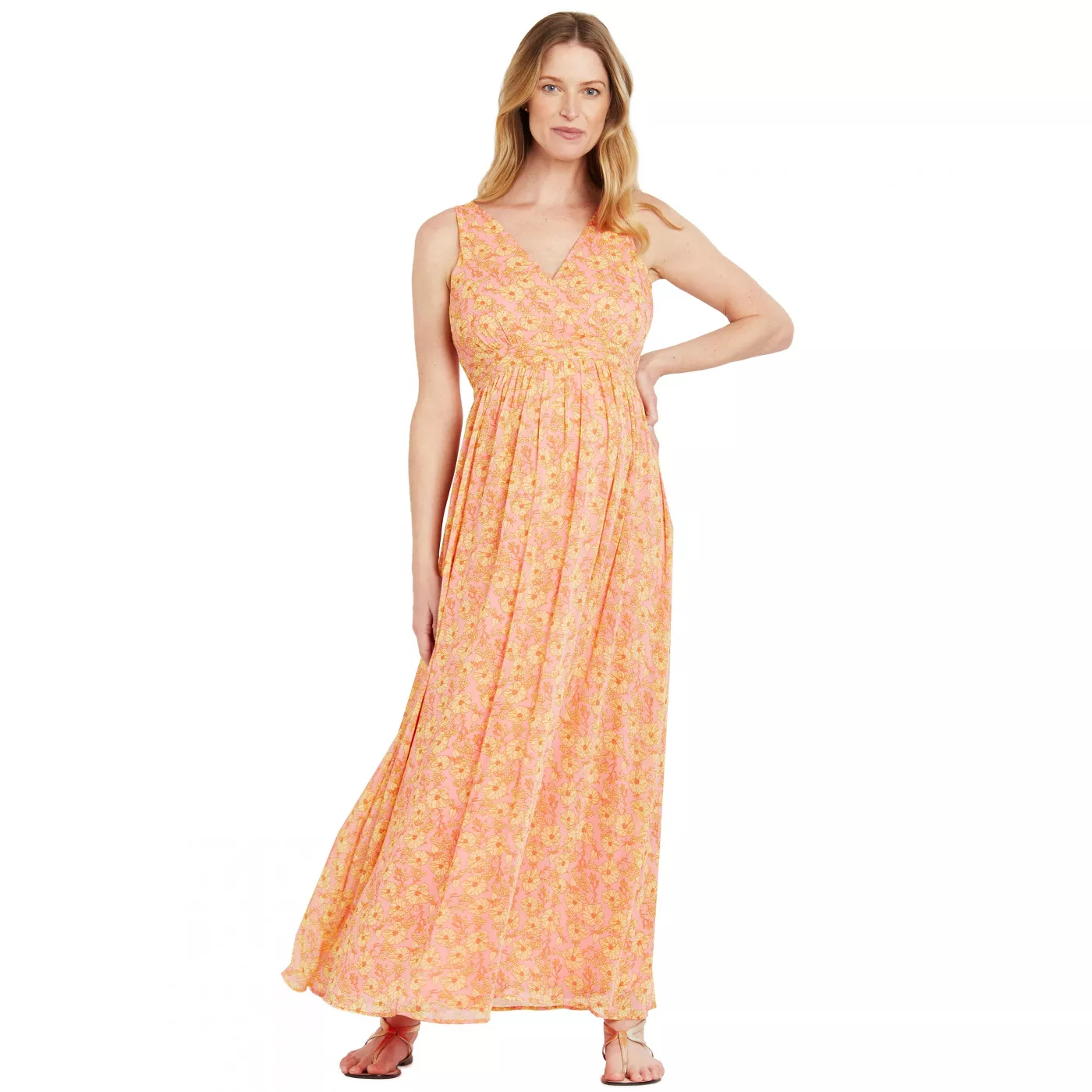 I just love how effortless these dresses are! Ever been caught at home wearing your husband's basketball shorts because nothing else seemed comfortable enough when you're 8.5 months pregnant….? Just me? Well not anymore! Just toss on one of these beauties and you'll instantly feel ready to take on the day!
Here's to a comfortable pregnancy, in these comfortable maternity dresses!